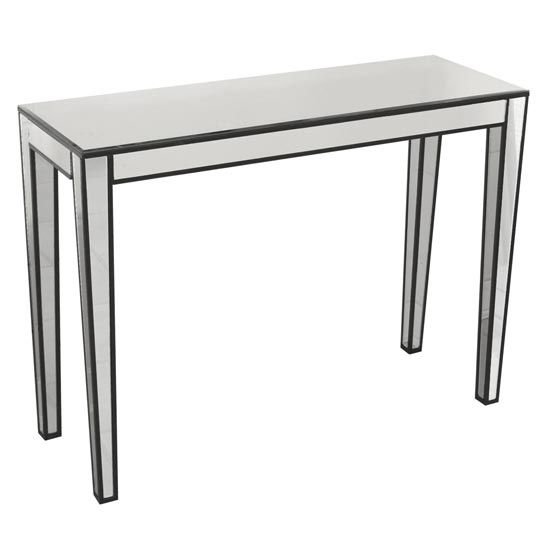 Simple Mirrored Hall Table
House Additions offers you Simple Hall Table to help you keep your entryway up-to-date with mirrored pieces that capture the latest trends. With its elegant lines, silver finish and simple design, this table can fit perfectly in your hallway and still look stylish without crowding out the other pieces of furniture. Between the mirrored panes of the table, it is painted black that enhances its shape and look. It features rectangle shape and 4 straight legs.
Free shipping in the UK.
Product Description
The overall dimensions are 75cm H, 101cm W and 35cm D.
It comes fully assembled.