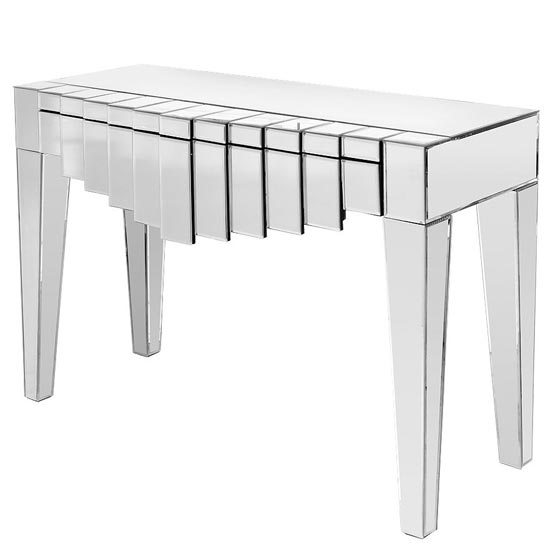 Piana Mirrored Manhatten Table
Bring an eye-catching and stunning class to your home with beautiful Piana Mirrored Manhatten Hall Table, designed by House Additions. This mirrored console table is ideal to make an instant statement and would look great in your hallway, living room, bedroom, etc. It is made from glass. It is the best blend of bold design with expert craftsmanship. Its front edge has a raised rectangular block design giving this piece prominence and individuality.
The overall size is 79cm H and 110cm W.
Free delivery within Great Britain.