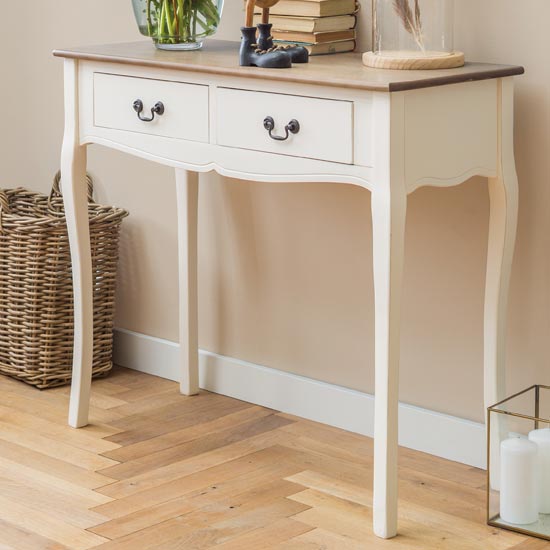 Wellsville Hallway Table
Wellsville Hallway Table by Three Posts is the best blend of form and style. With its antique white finish and contrasting driftwood top, this console table is a perfect addition to any hallway and living room. It is made from solid wood that makes it sturdy and durable. It features brown top and white base finish, rectangular shape, cabriole legs and 2 drawers for storage with bail drawer pulls. It requires assembly. The overall size is 78cm H, 90cm W and 38cm D.
Free delivery within Great Britain.
Product Description
Two drawers
Bail drawer pulls
Curved legs
Construction material: Drift wood
Colour: Antique white