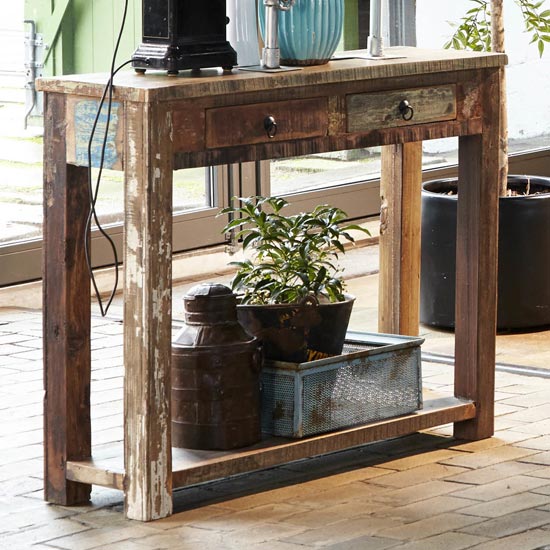 Freaghillaun Hallway Table
Create a simple yet cool environment of your living room or entryway by bringing home Freaghillaun Hallway Table, offered by Fjørde & Co. This rustic console table is made from mango, teak and rosewood in choco/brown finish. It features solid squared legs, rectangular shape, one exterior shelf and 2 drawers where you can store a variety of essential items. It comes fully assembled. Display a variety of items at its top surface.
The dimensions are 80cm H, 100cm W and 30cm D.
Free delivery within Great Britain.